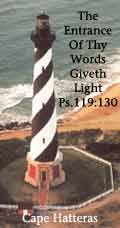 Dedicated To The Men of God Who Preach the Word of God As It Is To Men As They Are

You can purchase books through the following sites. Some of them have retail prices while others contain wholesale prices. The Preachers
Corner does not recommend all of the authors
these companies may carry.
The Preachers Corner-New Books By
Dr. Tom Walker
Moody Bible Institute Book Store