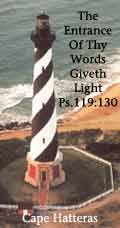 Dedicated To The Men of God Who Preach the Word of God As It Is To Men As They Are

Evangelist Maze Jackson
Memorial Album
1923-1996
A truly great evangelist and preacher of the Word of God.
He is known for his "Truck Drivers Special"
radio broadcasts that were aired around our nation.
CASSETTE ALBUM #1
EIGHT GREAT SERMONS
I'll Be A Friend, Such A Time As This, Love At First Sight,
Following The Bottle, When He Was On The Cross, Crown
Of Thorns, Crossing God's Deadlines,
All Things Work Together For Good
CASSETTE ALBUM #2
EIGHT GREAT SERMONS
They Said It Couldn't Be Done, The Most Mistreated
Person In The World, Some People Who Will Miss The
Blessings Of God, I Want Us To Be Together,
The Prodigal Son, Grapes, Giants, Grasshoppers,
When The Party Is Over, The Panic Button
CASSETTE ALBUM #3
What Is All The Shouting About, The Roses Will Bloom Again,
Canaan Land Is Just In Sight, Where Is Heaven?
When The Lord Shows Up, The Old Gospel Ship,
The Family Circle, What Will The Fourth Man Do For Us?
CASSETTE ALBUM #4
Some Discoveries Isaiah Made, The Next Ten Years In
Bible Prophecy, Strange Voices Being Heard Today,
Breaking The Heart Of God, The Kind Of Revival We Need,
God's Boiling Pot, The Kind Of Revival We Need,
Showers Of Blessing, How To Face Your Troubles And Sorrows

Some\

CASSETTE ALBUM #5








Keep Your Eye On The Fig Tree, A Trip Most Baptists Have
Never Made, Why Jesus Rode Into Jerusalem On A Donkey,
What Will Happen Next In Jerusalem, The King Is Coming,
They Turned The World Upside Down,
A Panorama Of The Book of Revelation,
Crossing God's Deadlines

THE PREACHER'S CORNER HAS FIVE
EIGHT SERMON ALBUMS OF BROTHER MAZE
THAT WILL BE A BLESSING TO YOU.
Any one of these can be yours for a $22.00 or more donation.
(no additional postage or handling need be added)
When your gift is received your album will be sent.
To order--click on graphic that says, "Order Now"






To hear preaching by Brother Maze, just click on
blinking ball below: